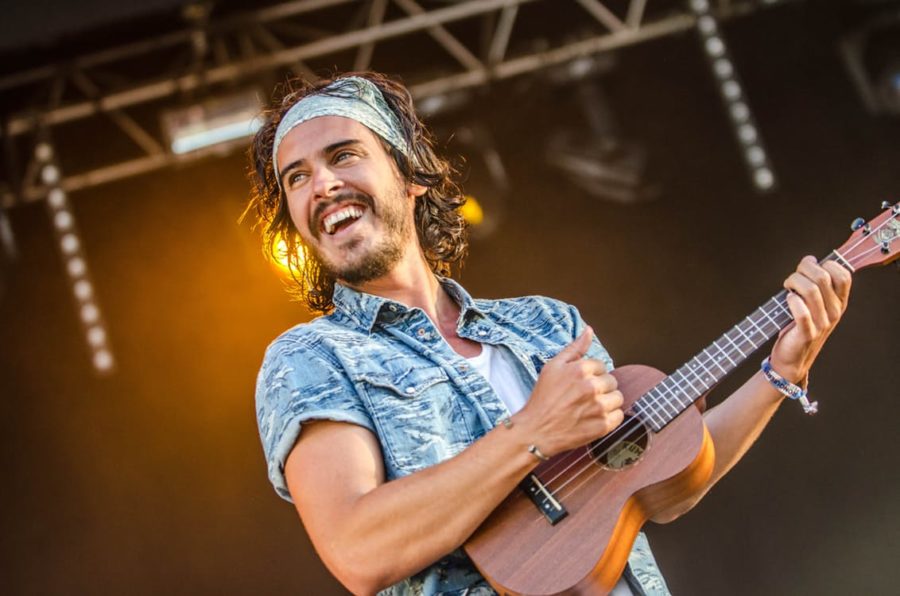 Vrolijke muziektips – Lijst met 1.000 vrolijke nummers
Houd jij van vrolijke muziek? Hier vind je de ultieme lijst met vrolijke muziek. Deze uitgebreide lijst met muziektips bevat blije, dansbare, positieve nummers én heel leuke covers. Dus mocht je denken: 'dat liedje valt toch wel mee!' Wacht maar tot je de uitbundige cover-versie uit deze lijst hebt gehoord! Ideaal voor feestjes, winkels, vrolijke dagen, in de auto of als vrolijke achtergrondmuziek. Ook onze eigen Nederlandse artiesten zijn in deze lijst vertegenwoordigd, dus veel plezier met de muziektips die je hier zult vinden!
Heb je aanvullingen voor deze lijst met vrolijke muziek? Zet ze in de reacties!
Laat in de reacties weten als je aanvullingen hebt voor deze lijst. De reacties staan onderaan de pagina. Hieronder begint in ieder geval de lijst met de vrolijke muziektips: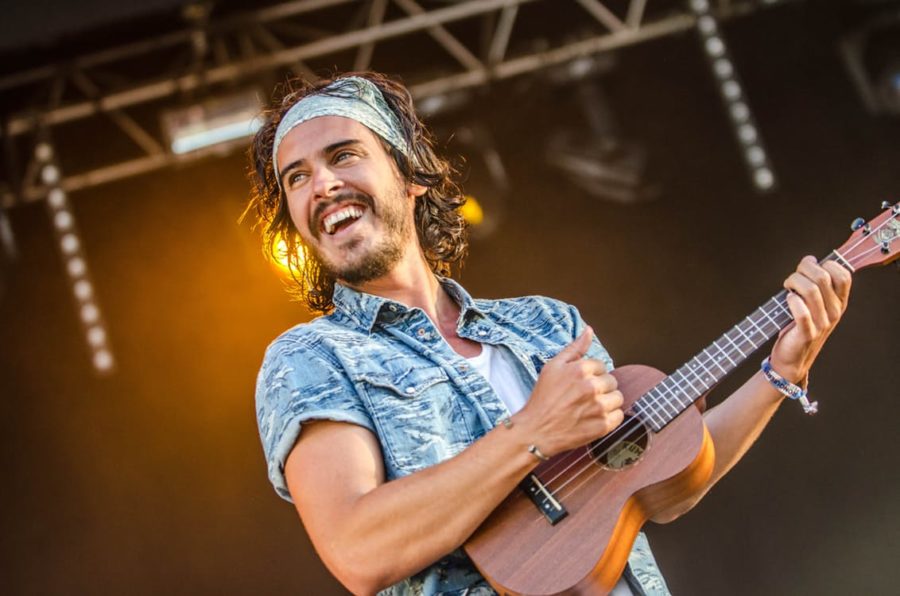 Laten we beginnen met een Top 40 van Vrolijke Muziek
Titel: One Day Swingrovers Remix
Artiest: Caro Emerald
Bijna alle muziek van Caro Emerald is super vrolijk…
Titel: Sweet Pea
Artiest: Amos Lee
Album: Supply And Demand
Titel: Living In The Moment
Artiest: Jason Mraz
Album: Love Is A Four Letter Word (Deluxe Edition) CD1
Jaar: 2012
Genre: Pop Rock
Titel: La la la
Artiest: Izaline Calister
Album: Speransa
Jaar: 2009
Genre: Latin Jazz
Deze Nederlandse zangeres heeft veel vrolijke liedjes.
Titel: Life
Artiest: Des'ree
Titel: Little In The Middle
Artiest: Milow
Album: North And South
Jaar: 2011
Genre: General Pop Vocal
Titel: You And Me (In My Pocket)
Artiest: Milow
Album: North And South
Jaar: 2011
Genre: General Pop Vocal
Titel: Lonelyboy Salsa
Artiest: Lonely Boy (Black Keys SALSA cover)
Titel: Maldòn [Version Originale]
Artiest: Zouk Machine
Album: Maldòn
Jaar: 1989
Genre: Pop Vocal
Titel: Martine Bond – Heartbeat
Artiest: Various Artiests
Album: Sisters In Music 3
Jaar: 2009
Genre: Electronica Mainstream
Bekend van deze reclame.
Titel: Say Hey (I Love You)
Artiest: Michael Franti & Spearhead
Album: All Rebel Rockers
Titel: Do The Cha Cha Cha
Artiest: Alex Swings Oscar Sings!
Album: Heart 4 Sale
Jaar: 2009
Genre: General Pop Vocal
Titel: Stepping Out (The Kiffness Remix)
Artiest: Samuel Miller
Album: Dance Hits 2014 [Disc 1]
Jaar: 2014
Titel: Free
Artiest: Jack And The Weatherman
Album: Some Kind Of Purpose
Jaar: 2016
Genre: General Country
Twee vrolijke Nederlandse artiesten!
Titel: Everything I Do Ooh Ooh – Live @ 3voor12
Artiest: Janne Schra
Album: Ponzo Light
Vooral de akoestische versie van deze Nederlandse Janne Schra moet je eens opzoeken op Spotify.
Titel: I Bet You Look Good On The Dancefloor
Artiest: Paul Pashley
Album: More..
Titel: El Mundo Bailando
Artiest: Belle Perez
Album: Diez
Jaar: 2009
Genre: Latin Jazz
Zorg ervoor dat je de versie uit het album 'Diez' op Spotify opzoekt. Die is wat 'akoestischer.'
Titel: Thrift Shop (Bart & Baker Remix)
Artiest: Scott Bradlee's Postmodern Jukebox
Album: Mediterranean Remix
Alle covers van Postmodern Jukebox horen in deze lijst, maar ze hebben honderden liedjes gemaakt. Om een idee te krijgen, vind je hier een interessant voorbeeld.
Titel: Soul Desire – Fab Samperi Remix
Artiest: The Soul Session/Fab Samperi/Karl Frierson
Album: Power Bossa Remixed
Titel: Legendary Lane – Edit
Artiest: Zuco 103
Album: Legendary Lane (Edit)
Vrolijke Nederlandse muzikanten.
Titel: Ramaganana – Acoustic
Artiest: Treble
Album: No Trouble
Zoek vooral de akoestische versie op, maar deze versie is ook heel leuk.
Titel: Everybody
Artiest: Ingrid Michaelson
Album: Everybody
Jaar: 2009
Genre: Alt/Punk
Titel: Be OK
Artiest: Ingrid Michaelson
Album: Be OK
Jaar: 2008
Genre: Pop
Titel: Better When I'm Dancin'
Artiest: Various Artiests
Album: The Peanuts Movie – Original Motion Picture Soundtrack
Jaar: 2015
Genre: Original Film/TV Music
Titel: Bring me Sunshine
Artiest: The Jive Aces
Titel: Banquete
Artiest: Cirque Du Soleil
Album: Ovo
Jaar: 2010
Genre: Soundtrack
Titel: Clear As Water – Mo'Horizons Radio Restyle
Artiest: Una Mas Trio/Mo' Horizons
Album: The Banana Remixes
Titel: Save A Little Love For Me
Artiest: Club Des Belugas
Album: Forward
Jaar: 2012
Genre: Broken Beat/nu Jazz/nu Soul
Titel: Cowboy Bossa feat. Yanez
Artiest: Mo' Horizons/Yanez
Album: Mo'Horizons And The Banana Soundsystem
Titel: Hi-a Ma (Featuring Miriam Makeba & Jungle Brothers) (Pata Pata)
Artiest: Milk & Sugar
Album: Hi-a Ma (Pata Pata) [feat. Miriam Makeba]
Jaar: 2011
Genre: Club Dance
Titel: Swingrovers
Artiest: Pump up the Jam
Titel: Reet Petite (originally by Jackie Wilson)
Artiest: ortoPilot
Album: Covers Album Vol. 6
Jaar: 2011
Genre: General Pop Vocal
Titel: Sina Mali, Sina Deni (Free)
Artiest: Khadja Nin
Album: Sambolera
Jaar: 1996
Genre: Corsican Polyphony
Titel: Straight to Memphis
Artiest: Club des Belugas
Titel: Tic, Tic, Tac
Artiest: Negritude Junior
Album: Nova Bis – Negritude Junior
Titel: Trouble no More
Artiest: Mindy Gledhill
Titel: Bijna alle muziek van Dimie Cat
Artiest: Dimie Cat
Je kunt hieronder 1.000 extra aanraders voor vrolijke muziek uitklappen
Dit is het einde van deze lijst met vrolijke muziek – Bekijk deze lijsten ook eens:
Bekijk de lijsten voor rustige muziek en meditatieve muziek:
Meditatie muziek – Lijst met mooie meditatieve en spirituele muziek
Dankje voor het lezen! Reageer even hieronder & deel dit met je vrienden! Ook geef ik je graag een cadeau:
 je mag mijn Praktische Mindfulness Training gratis hebben. Klik hier om toegang te krijgen.