Hier vind je mooie spirituele gedichten, onder andere over loslaten, dankbaarheid, vlinders, verbinding, overlijden, Yoga en schoonheid. Lees verder en duik meteen in de gedichten en bekijk de dichters…
Spiritueel gedicht over kwetsbaarheid: De Dans door Jeff Foster
We hebben dit nooit gerepeteerd. We zijn een puinhoop.

We trillen en zweten. We stappen op elkaars tenen.

Soms spelen we vals. En vergeten we onze tekst.

Maar dit is tenminste wel echt. We zijn tenminste niet half levend.

Begraven onder het gewicht van een beeld. Waar we toch al niet in geloofden.

Ik zal deze onvolmaakte dans altijd verkiezen. Boven helemaal geen dans.

– Jeff Foster, 'De Dans' uit 'De vrije val in het leven'.
De teksten van Jeff Foster komen binnen bij mij. Ze zijn in zulke simpele taal geschreven en tegelijk heel diep.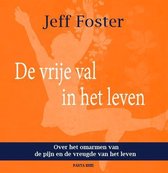 De vrije val in het leven€ 19,50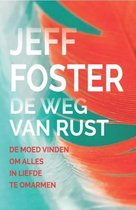 De weg van de rust€ 22,50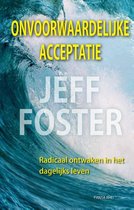 Onvoorwaardelijke acceptatie€ 21,95
Spiritueel gedicht over bewustzijn: Birdle Burble door Alan Watts
I went out of mind and then came to my senses
By meeting a magpie who mixed up his tenses,
Who muddled distinctions of nouns and of verbs,
And insisted that logic is bad for the birds.
With a poo-wee cluck and a chit, chit-chit;
The grammar and meaning don't matter a bit.

The stars in their courses have no destination;
The train of events will arrive at no station;
The inmost and utmost self of us all
Is dancing on nothing and having a ball.
So with chat for chit and with tat for tit,
This will be that, and that will be IT!

– Alan Watts, 'Birdle Burble' (voor zijn vriend James Broughton)
Alan Watts heeft weinig gedichten geschreven, maar hij spreekt zo eloquent – met de meest bijzondere woorden – dat het lijkt alsof je naar gedichten aan het luisteren bent.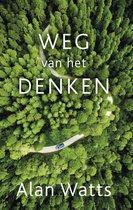 Weg van het denken€ 23,50
Spiritueel gedicht over dankbaarheid: I Know Why the Caged Bird Sings door Maya Angelou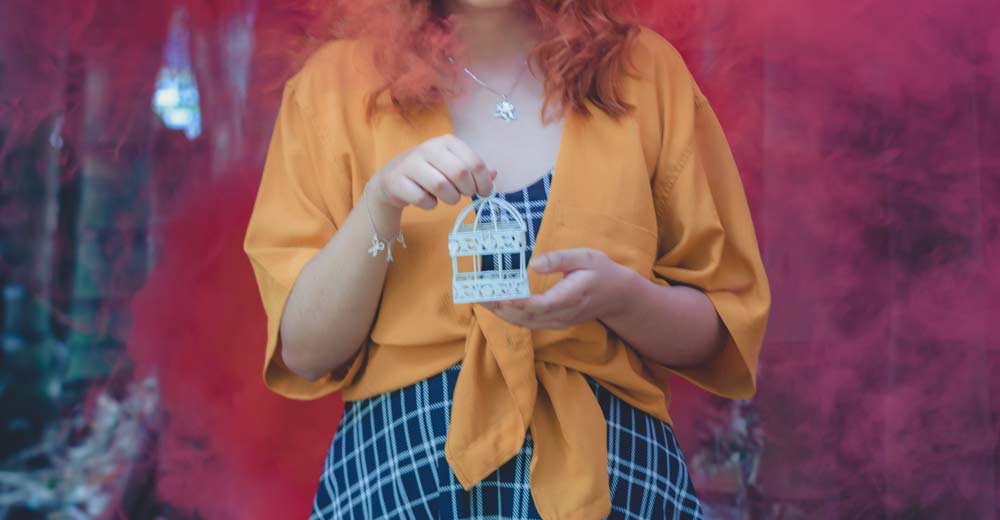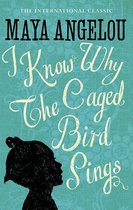 I Know Why The Caged Bird Sings€ 11,22
Ik Weet Waarom Gekooide Vogels Zin…€ 20,00
A free bird leaps on the back
Of the wind and floats downstream
Till the current ends and dips his wing
In the orange suns rays
And dares to claim the sky.

But a BIRD that stalks down his narrow cage
Can seldom see through his bars of rage
His wings are clipped and his feet are tied
So he opens his throat to sing.

The caged bird sings with a fearful trill
Of things unknown but longed for still
And his tune is heard on the distant hill for
The caged bird sings of freedom.

The free bird thinks of another breeze
And the trade winds soft through
The sighing trees
And the fat worms waiting on a dawn-bright
Lawn and he names the sky his own.

But a caged BIRD stands on the grave of dreams
His shadow shouts on a nightmare scream
His wings are clipped and his feet are tied
So he opens his throat to sing.

The caged bird sings with
A fearful trill of things unknown
But longed for still and his
Tune is heard on the distant hill
For the caged bird sings of freedom.
Spiritueel gedicht over verbinding: Solitude door Ella Wheeler Scott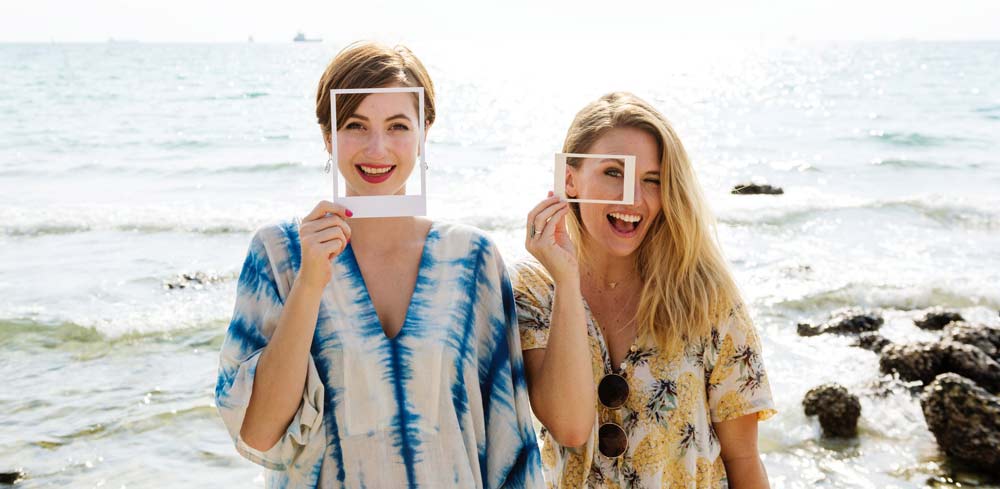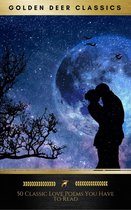 50 Classic Love Poems You Have To …€ 0,49
Laugh, and the world laughs with you;
Weep, and you weep alone;
For the sad old earth must borrow its mirth,
But has trouble enough of its own.
Sing, and the hills will answer;
Sigh, it is lost on the air;
The echoes bound to a joyful sound,
But shrink from voicing care.

Rejoice, and men will seek you;
Grieve, and they turn and go;
They want full measure of all your pleasure,
But they do not need your woe.
Be glad, and your friends are many;
Be sad, and you lose them all,
There are none to decline your nectared wine,
But alone you must drink life's gall.

Feast, and your halls are crowded;
Fast, and the world goes by.
Succeed and give, and it helps you live,
But no man can help you die.
There is room in the halls of pleasure
For a large and lordly train,
But one by one we must all file on
Through the narrow aisles of pain.
Spiritueel gedicht over het leven: All the World's a Stage door William Shakespeare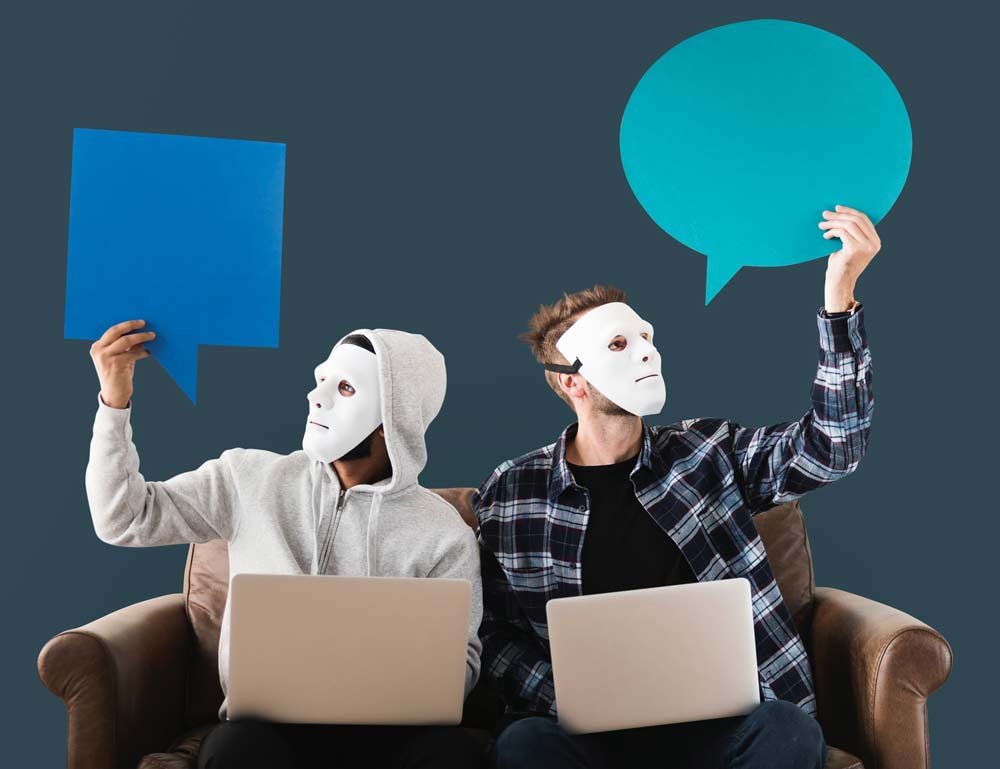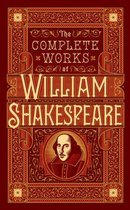 Complete Works William Shakespeare€ 29,69
All the world's a stage,
And all the men and women merely players;
They have their exits and their entrances,
And one man in his time plays many parts,
His acts being seven ages. At first, the infant,
Mewling and puking in the nurse's arms.
Then the whining schoolboy, with his satchel
And shining morning face, creeping like snail
Unwillingly to school. And then the lover,
Sighing like furnace, with a woeful ballad
Made to his mistress' eyebrow. Then a soldier,
Full of strange oaths and bearded like the pard,
Jealous in honor, sudden and quick in quarrel,
Seeking the bubble reputation
Even in the cannon's mouth. And then the justice,
In fair round belly with good capon lined,
With eyes severe and beard of formal cut,
Full of wise saws and modern instances;
And so he plays his part. The sixth age shifts
Into the lean and slippered pantaloon,
With spectacles on nose and pouch on side;
His youthful hose, well saved, a world too wide
For his shrunk shank, and his big manly voice,
Turning again toward childish treble, pipes
And whistles in his sound. Last scene of all,
That ends this strange eventful history,
Is second childishness and mere oblivion,
Sans teeth, sans eyes, sans taste, sans everything.
Spiritueel gedicht over overlijden: A Dream within a Dream door Edgar Allan Poe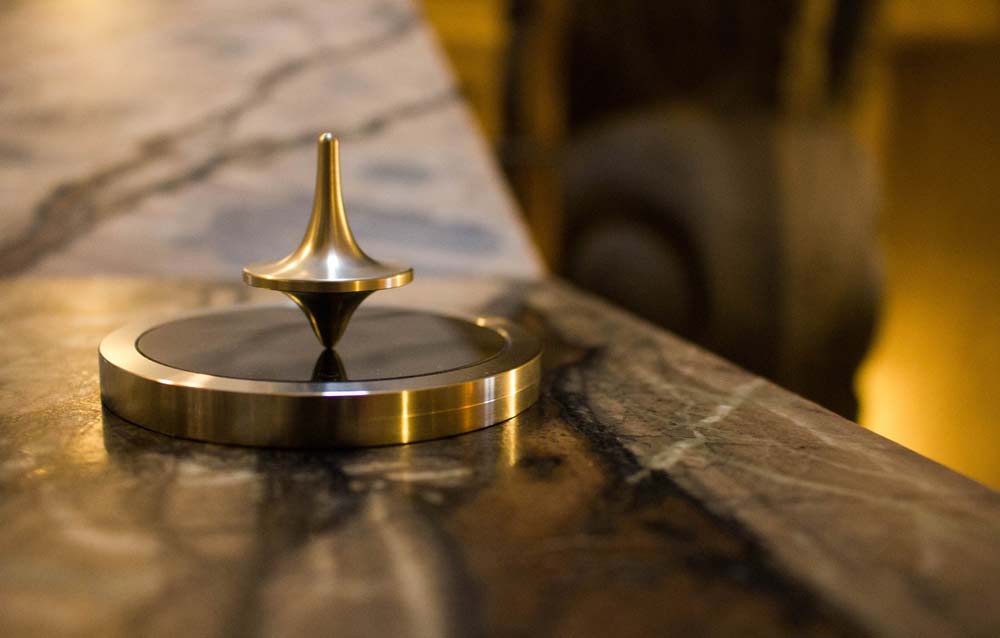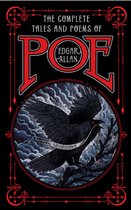 Complete Tales and Poems of Edgar …€ 34,17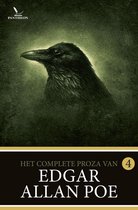 Poe's complete proza – Het complet…€ 4,99
Take this kiss upon the brow!
And, in parting from you now,
Thus much let me avow–
You are not wrong, who deem
That my days have been a dream;
Yet if hope has flown away
In a night, or in a day,
In a vision, or in none,
Is it therefore the less gone?
All that we see or seem
Is but a dream within a dream.

I stand amid the roar
Of a surf-tormented shore,
And I hold within my hand
Grains of the golden sand–
How few! yet how they creep
Through my fingers to the deep,
While I weep–while I weep!
O God! can I not grasp
Them with a tighter clasp?
O God! can I not save
One from the pitiless wave?
Is all that we see or seem
But a dream within a dream?
Gedicht over loslaten: If door Rudyard Kipling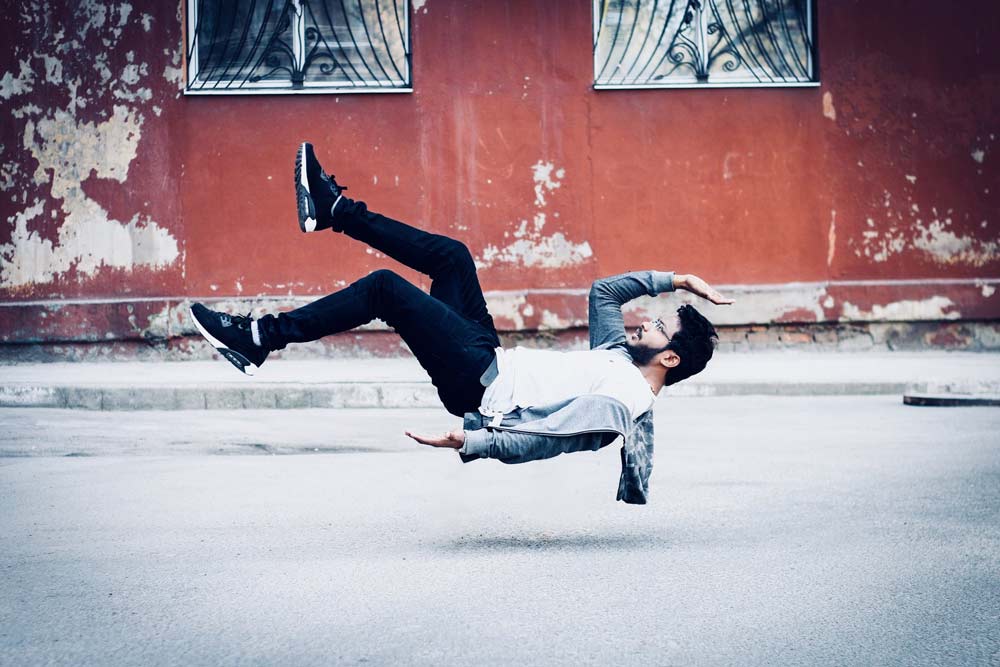 (Kipling is het meest bekend van Jungle Book.)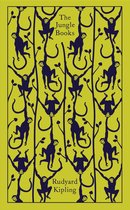 Jungle Books€ 17,99
If you can keep your head when all about you

Are losing theirs and blaming it on you;
If you can trust yourself when all men doubt you,
But make allowance for their doubting too:
If you can wait and not be tired by waiting,
Or, being lied about, don't deal in lies,
Or being hated don't give way to hating,
And yet don't look too good, nor talk too wise;

If you can dream – and not make dreams your master;
If you can think – and not make thoughts your aim,
If you can meet with Triumph and Disaster
And treat those two impostors just the same:.
If you can bear to hear the truth you've spoken
Twisted by knaves to make a trap for fools,
Or watch the things you gave your life to, broken,
And stoop and build'em up with worn-out tools;

If you can make one heap of all your winnings
And risk it on one turn of pitch-and-toss,
And lose, and start again at your beginnings,
And never breathe a word about your loss:
If you can force your heart and nerve and sinew
To serve your turn long after they are gone,
And so hold on when there is nothing in you
Except the Will which says to them: "Hold on!"

If you can talk with crowds and keep your virtue,
Or walk with Kings – nor lose the common touch,
If neither foes nor loving friends can hurt you,
If all men count with you, but none too much:
If you can fill the unforgiving minute
With sixty seconds' worth of distance run,
Yours is the Earth and everything that's in it,
And – which is more – you'll be a Man, my son!
Zen-gedichten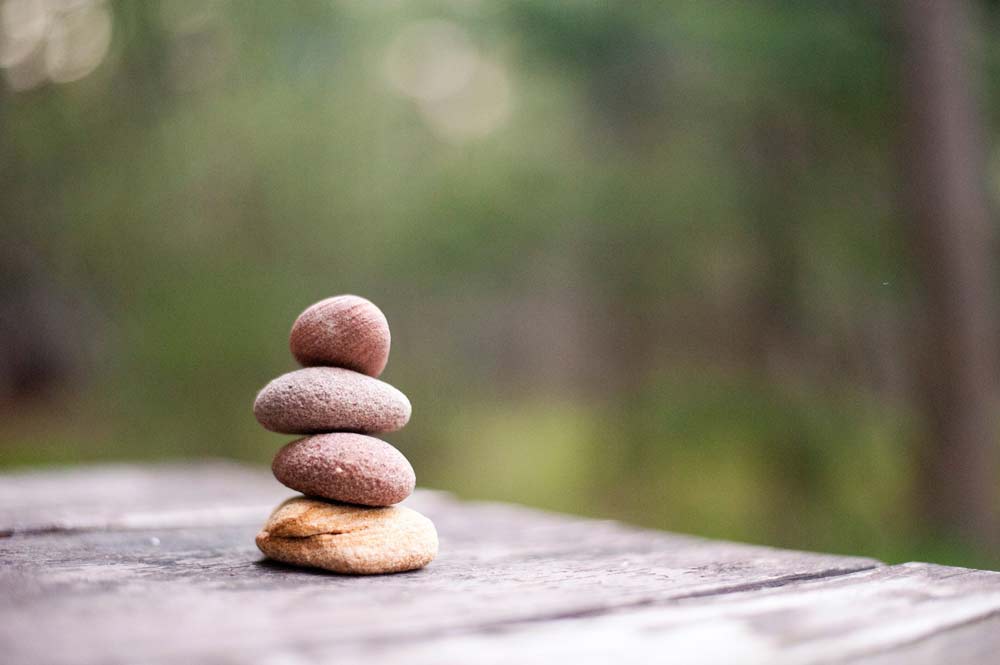 Chasing after the world
Brings chaos.
Allowing it all to come to me
Brings peace.
— Zen Gatha
" Confused by thoughts,
we experience duality in life.
Unencumbered by ideas,
the enlightened see the one Reality."
– Hui – Neng
The wind has settled, the blossoms have fallen;
Birds sing, the mountains grow dark —
This is the wondrous power of Buddhism.
– Ryokan
Soefi-dichters
Hafiz
Rumi
Kabir
Omar Khayyam
Attar
Rabia al Basri
Bulleh Shah
Al – Hallaj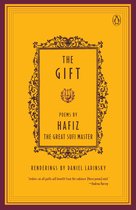 The Gift€ 22,50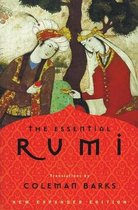 Essential Rumi V3 Video Revolution€ 21,99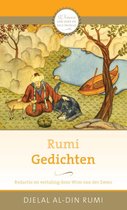 AnkhHermes Klassiekers – Gedichten€ 16,50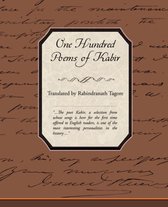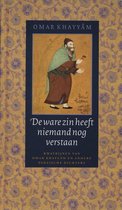 Oosterse Klassieken – De ware z…€ 11,99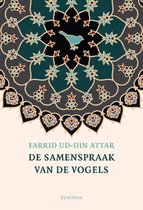 De samenspraak van de vogels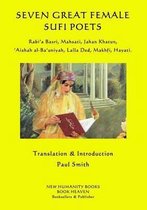 Seven Great Female Sufi Poets€ 15,95
Indiase / Hindu-dichters
Sri Aurobindo
Ramprasad
Sri Chinmoy
Swami Vivekananda
Kalidasa
Paramahansa Yogananda
Mirabai
Sarojini Naidu
Rabindranath Tagore
Tulsidas
Christelijke dichters
Hildegard of Bingen
St Teresa of Avila
St John of the Cross
St. Francis of Assisi
Meister Eckhart
St Therese of Lisieux
St Catherine of Siena
Boeddhistische dichters
Lord Buddha
Dogen
Hanshan
Ryokan
Thich Nhat Hahn
Zazen nu€ 7,90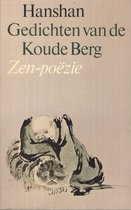 Gedichten van de koude berg€ 39,95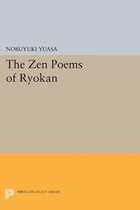 The Zen Poems of Ryokan€ 32,20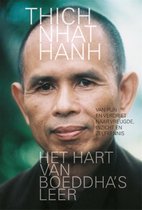 Het hart van Boeddha's leer€ 16,99
Chinese / Daoistische dichters
Lao Tzu
Tu Fu
Li Po/ Li Bai
Chuang Tzu
Confucius
Wu Men
Amerikaanse dichters
Walt Whitman
Emily Dickinson
Ralph Emerson
Henry Longfellow
Henry Thoreau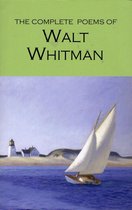 Poetry Library Whitman€ 5,99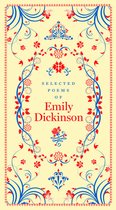 Selected Poems Of Emily Dickinson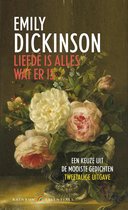 Liefde is alles wat er is€ 12,99
The Essential Writings of Ralph Wa…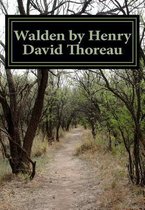 Walden by Henry David Thoreau€ 36,99
Raad ik ook bijzondere Nederlandse dichters aan?
Ook Nederlanders kunnen er wat van. Bijvoorbeeld Ingmar Heytze… En Toon Hermans…
Veel leesplezier!